Wellness is a 20% discount!
04.01.2013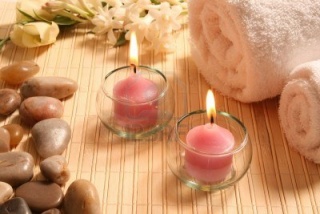 Great news! We offer our guests a 20% discount on spa at the Hotel Ruze and now newly in Wellness Hotel Frymburk.
Extract offers in the Hotel Ruze:

Whirpoll
Immerse yourself into a bubble spa, let your everyday worries float away, and relax your stiff muscles. A whirlpool massage benefits the blood circulation and heart activity, lowers blood pressure, stimulates the immune system, and has a positive effect on your mind, releasing tension and pressures.
The recommended time for a whirlpool bath at 36-38 ˚C warm water is 15-20 minutes.

Massage
We offer several types of massage, such as classical, sports, reflexology, honey, chocolate, aromatic Chinese etc.

Baths
The beneficial effect of a water bath lasts about 20 minutes. During this time the water serves as a source of energy for your body, then it begins to draw the energy out.
This is why our baths last for 20 minutes and are followed by relaxation in a wrap. This procedure also has its irreplaceable significance in the process. Without the wrap you would leave overheated in the middle of a healing procedure and could end up feeling more tired than before your visit began. It is for this reason that we offer baths only in combination with wraps. We also provide refreshing herbal beverages which are suitably supplemented with individual treatments.

Wraps
Chocolate, honey, peat, firming etc.
Information services offered will be glad to give you our reception.