Our hotel
Hotel Švamberský dům is located in the very heart of the ancient Český Krumlov, a uniquely preserved medieval gem of a town protected by the UNESCO World Heritage List since 1992.
Švamberský dům is located in Soukenická Street 35, just a few steps away from the main square.
This building is linked with an interesting medieval legend about a strange creature called the Basilisk. According to the tale, a monster once hatched from a black hen's egg in the yard of this house. The Basilisk hid in the well and poisoned its waters. A brave traveller managed to trick the Basilisk and drive it away. The house has been blessed with good luck ever since. The well still stands in the yard and you can look at the Basilisk sculpture next to it and read about the legend.
Our hotel offers comfortable and pleasant accommodation in spacious and tastefully appointed rooms. Accommodation rates include a rich breakfast buffet served in the sister hotel Peregrin 100 meters away. Parking is available at a parking lot at the Eggenberg brewery (additional charges apply).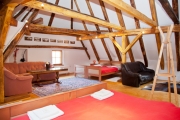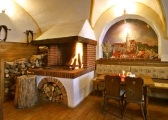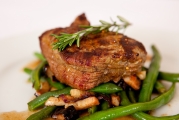 Hotel services: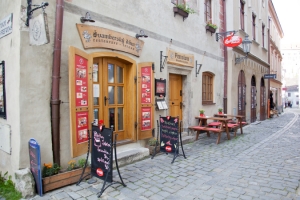 hotel is situated 20m from main square
all of the cultural and touristic activities are easy accessible
total spaces 23
Check-in at the sister hotel Peregrin, Masná Street 139, 100 m from the hotel
children up to 2 years old for free
non-smoking rooms
the extra beds are in 4 double rooms and each appartments
free wifi
breakfast is included in price of accommodation, served in Peregrin hotel, 100 meters away
ensuring of guarded parking